Should I Get Contacts? Everything You Should Know About Them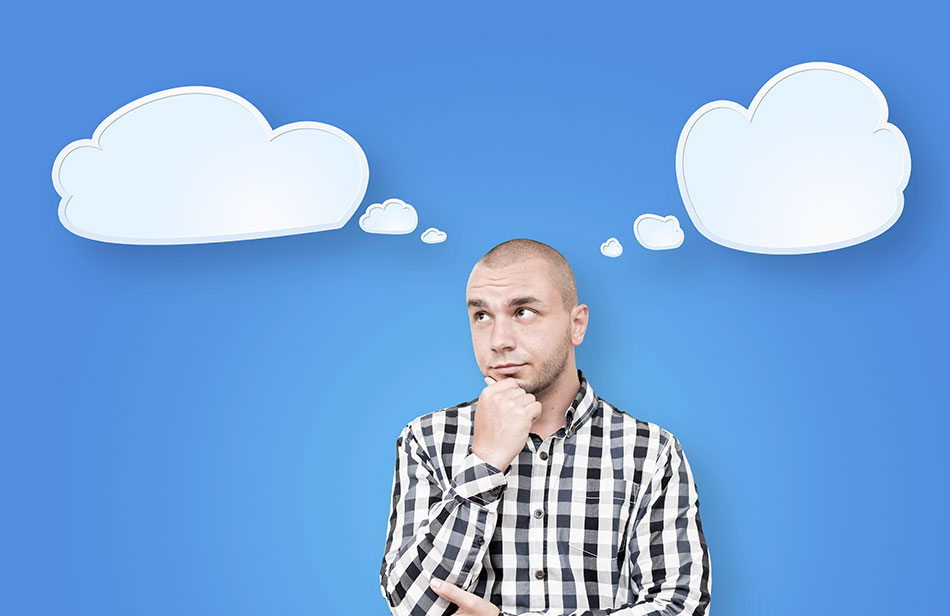 Did you know that 45 million Americans wear contact lenses on a regular basis? People enjoy using contacts for their comfort and convenience.
If you're getting tired of your glasses, you may want to make the switch too. Contact lenses offer a whole list of benefits over eyeglasses.
Have you been asking yourself: "Should I get contacts?" Then read on to learn more and to see if they're a good fit for you.
Types of Contact Lenses
When you're trying to decide if contact lenses are right for you, it's helpful to know that there are many different types of contact lenses on the market.
The following are the main types you can choose from:
Soft contact lenses: These are a soft and flexible plastic that lets oxygen reach the cornea. This allows for more comfort while wearing them.
Rigid Gas Permeable (RGP or GP) contact lenses: These are more durable than soft lenses and typically provide you with better visual acuity. They may not be as comfortable as soft lenses though.
Extended wear contact lenses: These are a good option if you want to wear your contacts overnight. They can typically be worn for 6 to 30 nights in a row before they need to be changed.
Disposable contact lenses: With these lenses, depending on the type you get, you'll put in a fresh pair every day, every week or every month. These contacts are often less expensive than other types.
For beginners, soft contact lenses are a good option since they're more comfortable. But many people need the enhanced vision that comes with rigid gas permeable contact lenses.
Extended wear lenses are good for those who think they might forget to change their lenses regularly. However, people who are looking for a more affordable option or don't want to deal with cleaning can benefit from disposable lenses.
What Are the Pros and Cons of Contacts?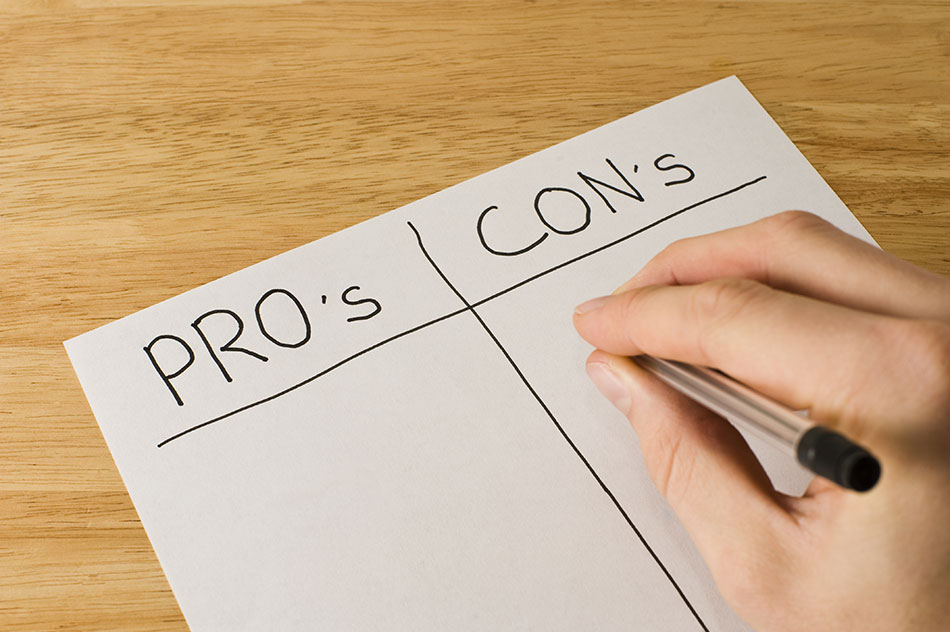 In addition to knowing the different types of lenses available to you, it's also important to understand the pros and cons of contact lenses.
Pros of Contact Lenses
Some of the greatest benefits that come with wearing contact lenses include:
Ability to take part in sports or outdoor activities without glasses getting in the way or potentially breaking
Better vision since there's less distortion with contacts than with glasses
Fewer distractions since contacts tend to stay in place better than glasses
No fogging up and minimal effects from the weather
If you want increased safety and don't want to notice you're using any vision correction, then contacts are the way to go.
Cons of Contact Lenses
Of course, there are also some drawbacks to wearing contact lenses, including the following:
Some people find contacts to be uncomfortable, especially those with allergies or dry eyes.
You have a higher chance of eye infection, inflammation and corneal scratches if you don't care for your contacts properly.
Contacts require more maintenance than glasses do.
Contacts can easily be lost or damaged.
Contact lenses can be more expensive than glasses.
Many of the downsides of contact lenses stem from improper care and maintenance. If you learn to keep them in good shape and stay on top of your cleaning and replacement schedule, you can avoid a lot of these potential issues.
How to Care for Contact Lenses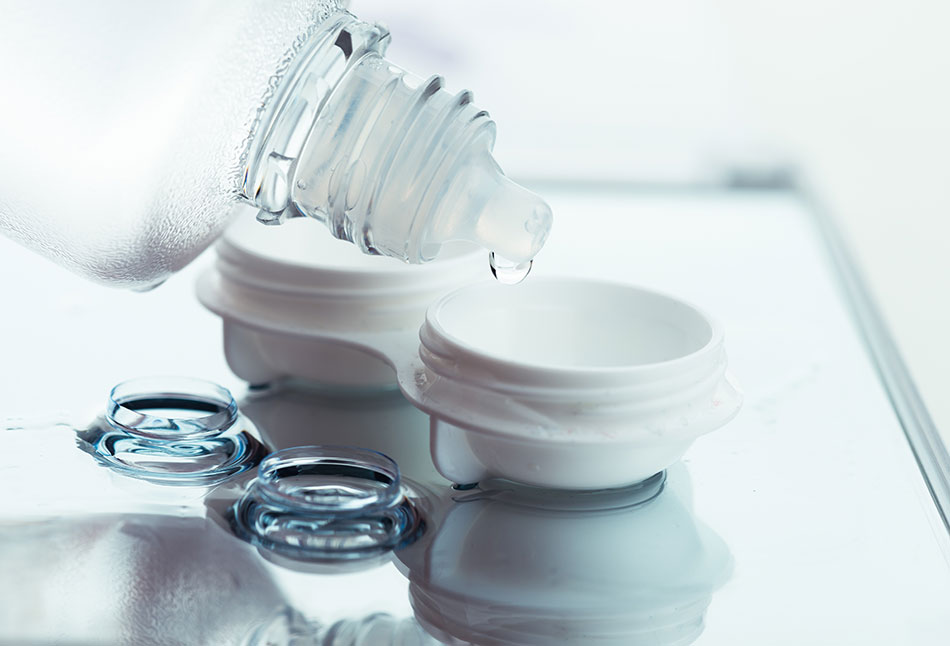 Of the 45 million people who wear contact lenses, about 39 million of them engage in behaviors that increase the risk of eye infections.
Some of these behaviors include:
Sleeping or napping with contacts on
Swimming with contacts on
Failing to replace lenses and storage cases as prescribed
Failing to store lenses properly
In addition to avoiding these behaviors, you'll also need to keep some guidelines in mind. This will ensure your lenses and eyes stay clean and well-maintained:
Always start off with washing and rinsing your hands with mild or unscented soap.
Keep your fingernails short to prevent damaging your lenses or scratching your eye.
Put on makeup after inserting your lenses and take them out before taking off your makeup.
Only use the eye drops, cleaning products and disinfecting solution that your doctor recommends.
Do not expose your lenses to water of any kind.
Clean your lens case regularly and replace it 4 times a year.
Avoid wearing your contacts for longer than the recommended time frame.
Make a chart so you remember when to change your lenses.
Take your contacts out immediately if your eyes start to get irritated.
This might seem like a lot to keep in mind, but it will quickly become second nature once you get used to it. Many people consider the extra maintenance worth the convenience.
Tips for Transitioning From Glasses to Contacts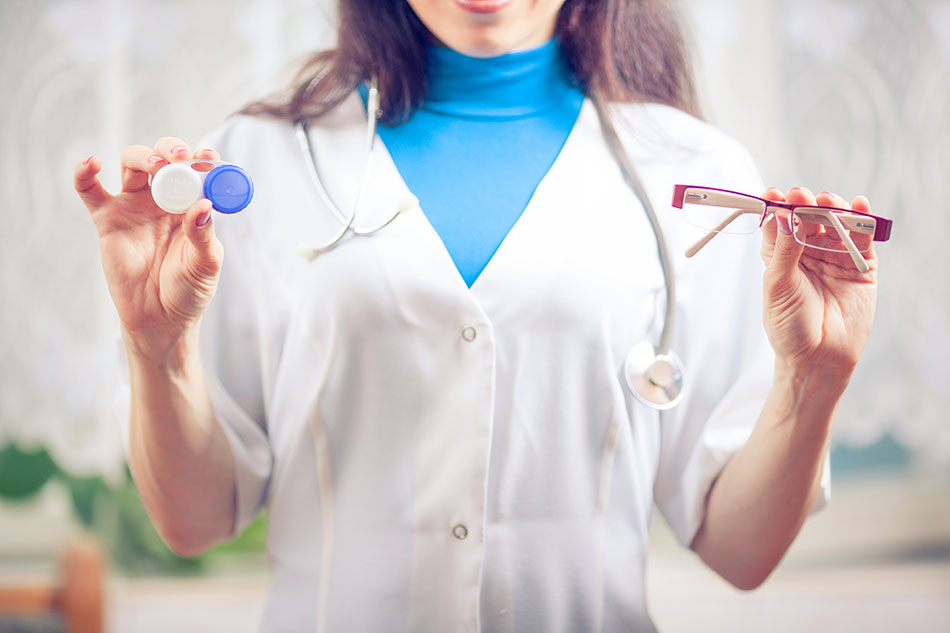 Some people have a hard time making the switch from glasses to contacts. Or they're worried about the transition. These tips can make it a lot easier:
Practice good hygiene to prevent irritation and infections.
Make sure the lens isn't inside out (edges flaring out) before inserting them.
Look upward when inserting your lenses.
Close your eyes after inserting each lens to help them settle.
Always carry eye drops with you and use them frequently.
Give your eyes a chance to rest and breathe when you're relaxing at home (switch to glasses).
Always keep a supply of contact solution on hand to keep your lenses clean.
Put your contacts away properly and avoid mixing them (putting your left contact in your right eye). This can cause infections and irritation.
Transitioning from glasses to contacts doesn't have to be a stressful experience. With a little patience, you'll soon become a pro at putting them in and keeping them in good shape.
Are You Ready to Get Contacts?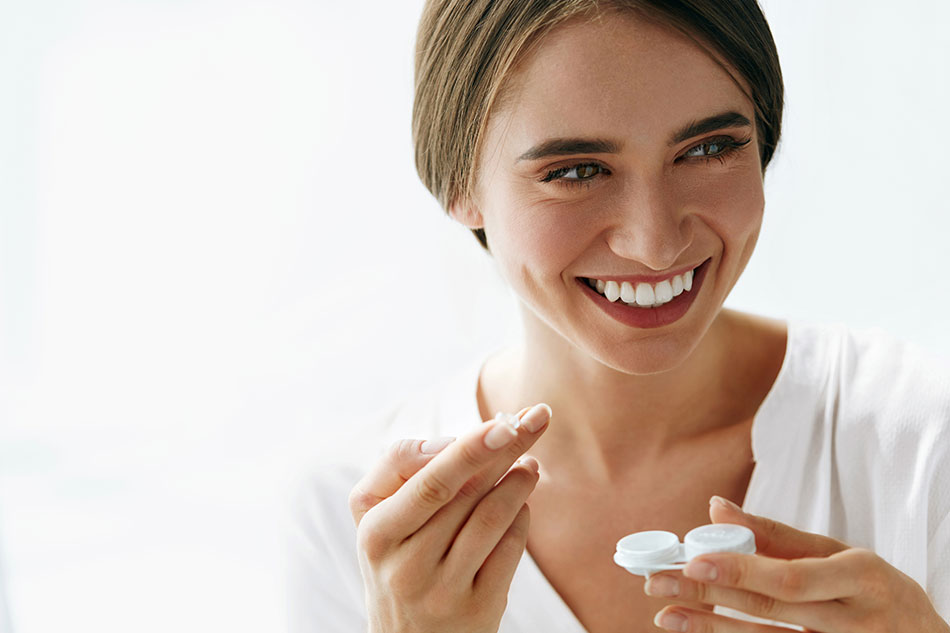 With all this information in mind, you probably have an answer to the question, "should I get contacts"? If you're ready to make the switch, then you should get in touch with your eye doctor.
With so many types of contact lenses out there, there's sure to be one right for you. Discuss it in detail with your eye doctor to find the perfect pair for your vision correction needs.