Contact Lenses and Sports: Yay or Nay?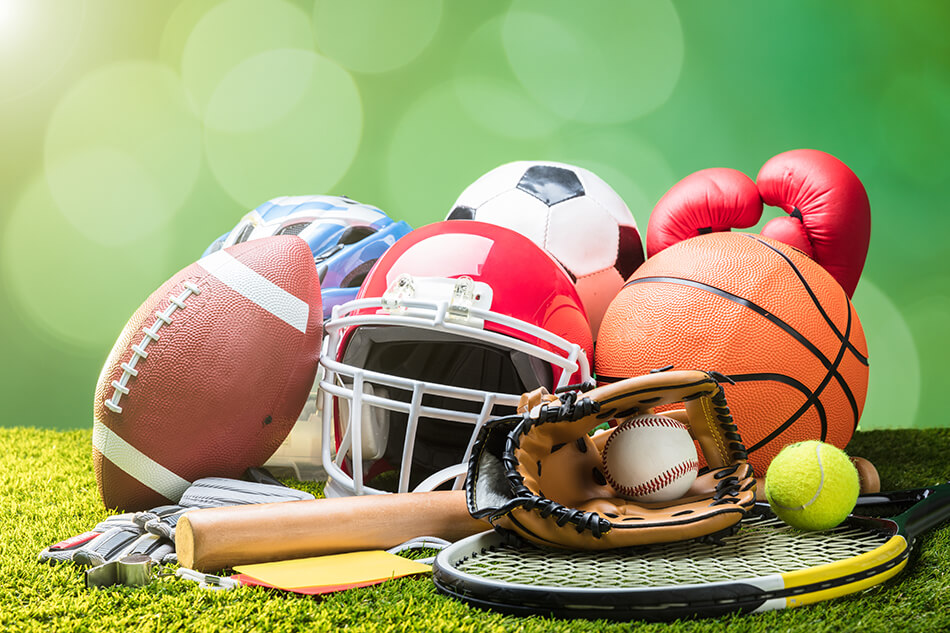 Lovers of the great outdoors and physical activity also love wearing contact lenses. Are glasses or contacts better when playing sports? It isn't much of a debate! Contact lenses win. Without contact lenses, sports would be difficult. Athletes would have to wear a strap, sports goggles, or try to play without 20/20 vision. These options are not as convenient as contacts. That's why contact lenses and sports go together like peanut butter and jelly.
Can I Wear Contacts While Playing Sports?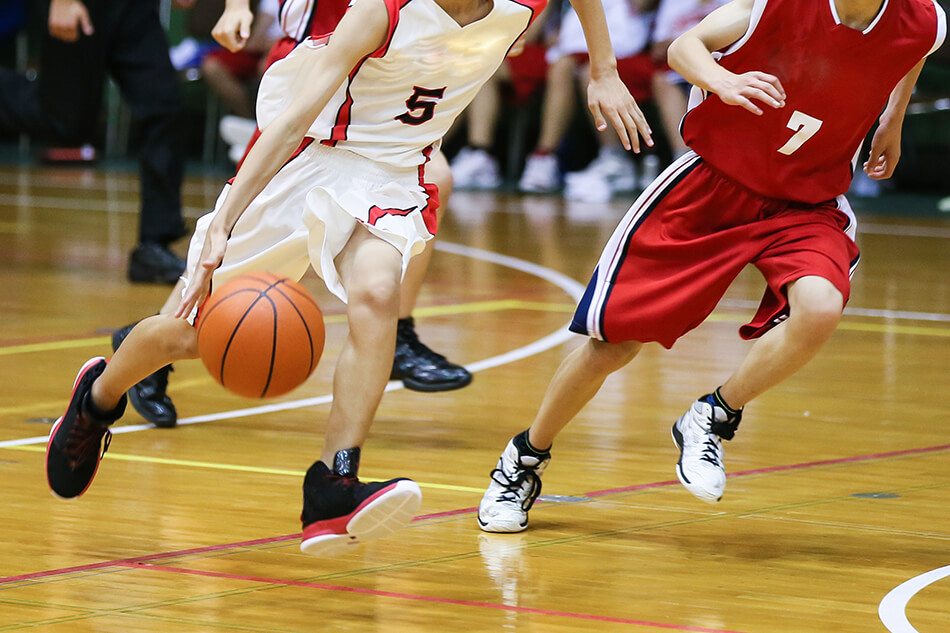 Yes, you absolutely can wear contact lenses while playing sports. In fact, eye doctors recommend contact lenses because they are safer. Think about it. The lenses in eyeglasses can break and cause eye injuries. Not only that, but glasses don't provide peripheral vision, so it is easy to miss a ball coming at your head.
Did you know that you cannot wear eyeglasses while playing some sports? It's true. Glasses are not allowed when playing professional rugby, boxing and football.
You may be able to wear glasses in beginner leagues. But, more advanced leagues ban eyeglasses.
Aside from breakage and poor peripheral vision, eyeglasses and sports don't mix because glasses:
Will jostle around as you run or move
Are expensive to replace, if broken
Helmets, face masks, and other headgear do not fit well over glasses
Wearing contacts removes all these issues!
What About Contacts and Water Sports?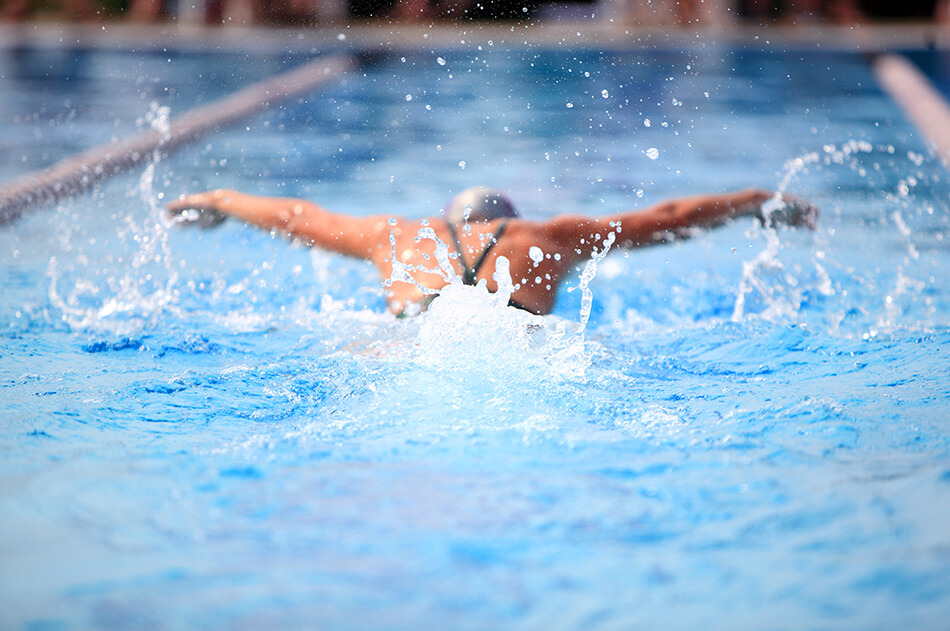 Water sports are the one exception to the rule. When playing a water sport, you should not wear contact lenses. When your contacts are exposed to water of any kind, you risk getting:
Irritated eyes
Corneal ulcers
Infections, or
Vision loss
Water contains viruses, bacteria, and other microbes that are not good for your eyes. Even if you are in salt water or a chlorinated pool, you are at risk. Both the salt and chemicals used can irritate your eyes. For those playing water sports, consider buying prescription goggles.
If you do swim wearing your contacts, you should wear goggles that do not leak. Then, once you are done swimming, clean and soak your contacts for a full 24 hours to kill any microorganisms that could hurt your eyes. You may also want to look into daily disposable contacts that you can throw away once you are finished swimming.
Eye Injuries and Sports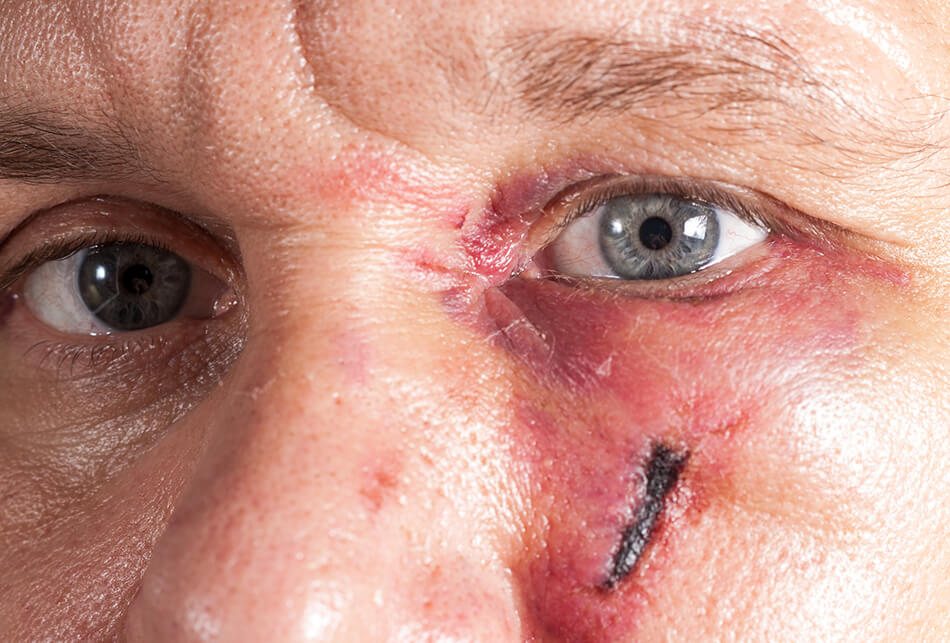 Over 100,000 eye injuries happen each year due to playing sports. These injuries range from simple abrasions to the loss of an eye.
The most common sport that causes eye injuries for kids ages 5 to 14 is baseball. For those 15 to 24 year olds, the culprit is basketball.
Nonetheless, contacts are still the best vision correction for sports. However, you may want to combine contacts with other protective face gear recommended by the sport you play. This can include:
Face masks
Face shields
Sports goggles
The Pros and Cons of Glasses for Sports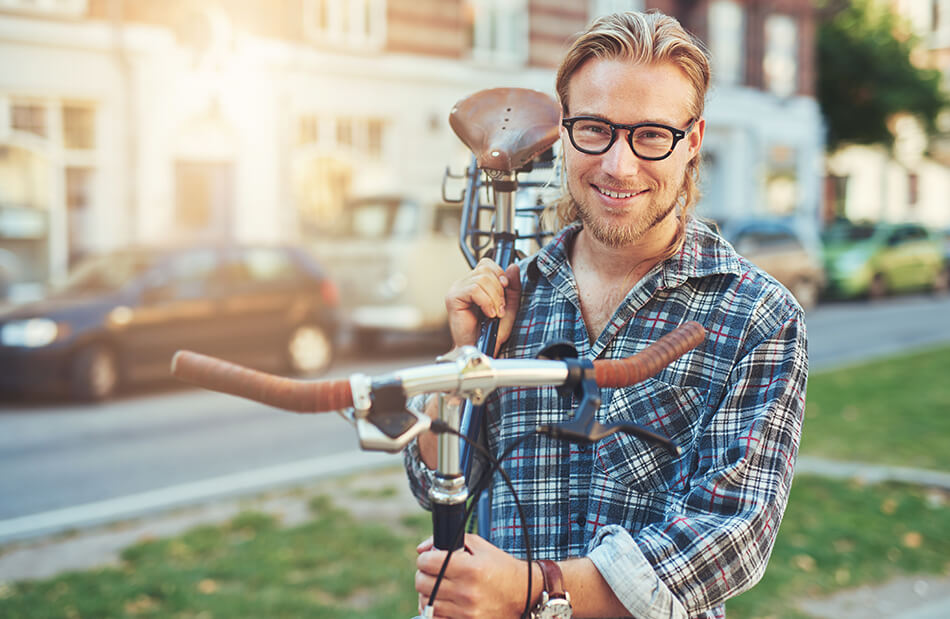 Pros:
Eyeglasses can help keep debris out of your eye.
The lenses can prevent you from getting poked in the eye by someone's finger.
Cons:
Eyeglasses can break if something hits you in the face. The broken lenses and frames can cause injury to the face and eye.
Replacing eyeglasses is expensive unless you have a good insurance policy.
Frames get into your visual field.
Lenses can cause distortions making things seem larger or smaller than they really are.
Sports headgear does not always fit over eyeglasses.
Cold weather causes glasses to fog.
Rainy weather creates splatter marks on eyeglass lenses.
Lenses cause a reflection that hurts sports performance.
Glasses move around when running and jumping.
Eyeglasses can easily fall off your face.
Pros and Cons of Prescription Sports Goggles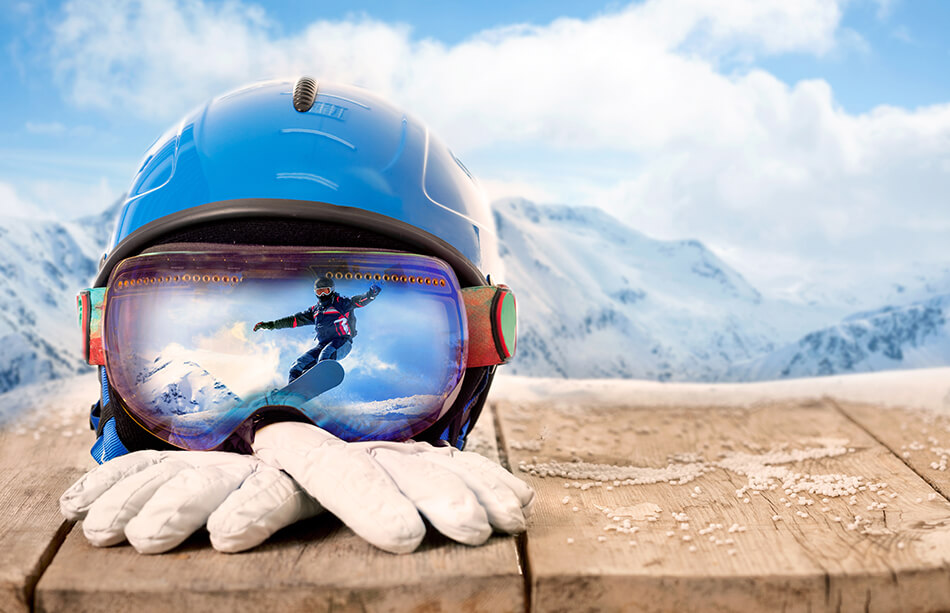 Pros:
Goggles fully protect your eye from flying debris.
You cannot be poked in the eye with a finger or other object.
They will not shatter due to their impact-resistant materials.
Perfect for water sports where you cannot wear contacts.
They protect your eyes from debris.
Wraparound goggles better peripheral vision than eyeglasses.
They do not bounce around when you move.
Cons:
Goggles are not terribly fashionable.
Some goggles are still too bulky to use with headgear.
It is hard to find goggles that fit well.
Goggles, like eyeglasses, fog up when too warm.
Raindrops still splatter goggles.
Vision is not as good as when wearing contact lenses.
They can be uncomfortable and difficult to get used to.
Some goggles have reflections.
Pros and Cons of Contacts and Sports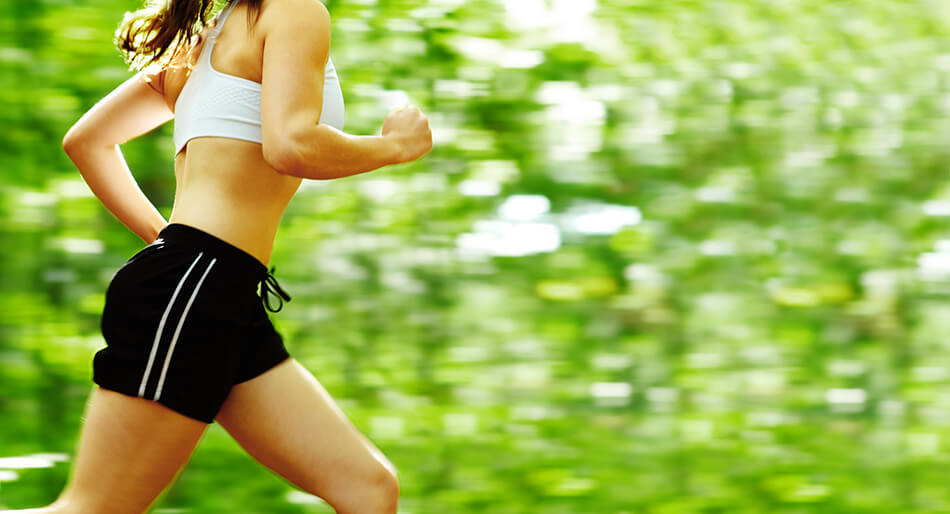 Now, let's look at the pros and cons of wearing contacts while playing sports.
Pros:
Contacts provide clear, crisp vision.
There are no frames to get into your line of sight.
Contacts provide good peripheral vision.
Those wearing contacts have better depth perception.
Contacts are comfortable.
Since the lenses fit your eye, you will experience less distortion, even when moving.
Contacts are unlikely to fall out or need adjusting.
Fogging is not an issue, nor are raindrops.
You don't have to worry about how the style makes you look.
Headgear easily goes on when someone wears contacts.
Contacts are cheaper to replace than glasses.
Unlike eyeglasses, contacts will not break in your eye and cause injury.
You will have no glare or reflections.
Cons:
If something pokes you in the eye, you can lose your contact lens.
If something gets under your contact lens, you will have irritated eyes.
You cannot swim or do other water sports in contacts.
Contacts do not protect your eye from injury.
What Are the Best Contact Lenses in the United States for Sports?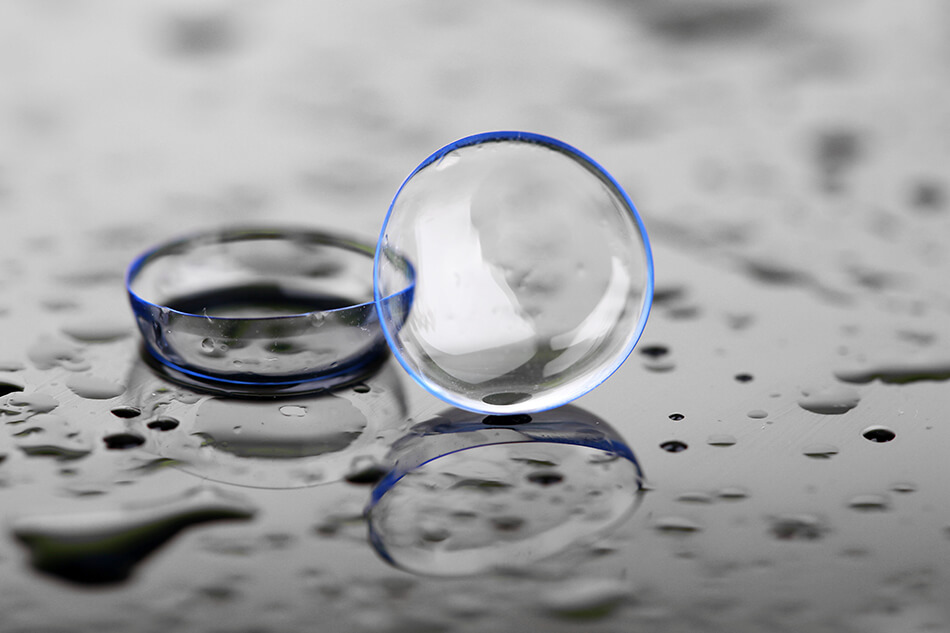 The type of contact lens to wear for sports depends on your prescription and the sport you play. Here are some examples:
Farsighted and nearsighted: Soft contacts
Astigmatism: Gas permeable lenses, toric contacts, and hybrid lenses
Problems with dry eyes: Gas permeable lenses, and daily disposable contacts
Extreme sports or marathons: Extended wear lenses
Lots of travel: Dailies
Less glare: Tinted contacts
Outdoor sports: UV protection lenses
Luckily for you, contact lenses and sports go together. You do not have to let your eyesight keep you from doing what you enjoy. Instead, keep your eyes safe and healthy by wearing the right contact lenses for the job!