Contact Lenses With an Allergy: Yes, You Can Still Wear Them
Do you suffer from allergies? Does pet dander, mold, dust mites, or pollen cause watery, itchy, red eyes? If so, you may think that wearing contact lenses with an allergy is impossible. However, you'd be wrong! There are several things you can do, even when your allergies are at their worst, to make contact lenses more comfortable.
Recent Surveys Say…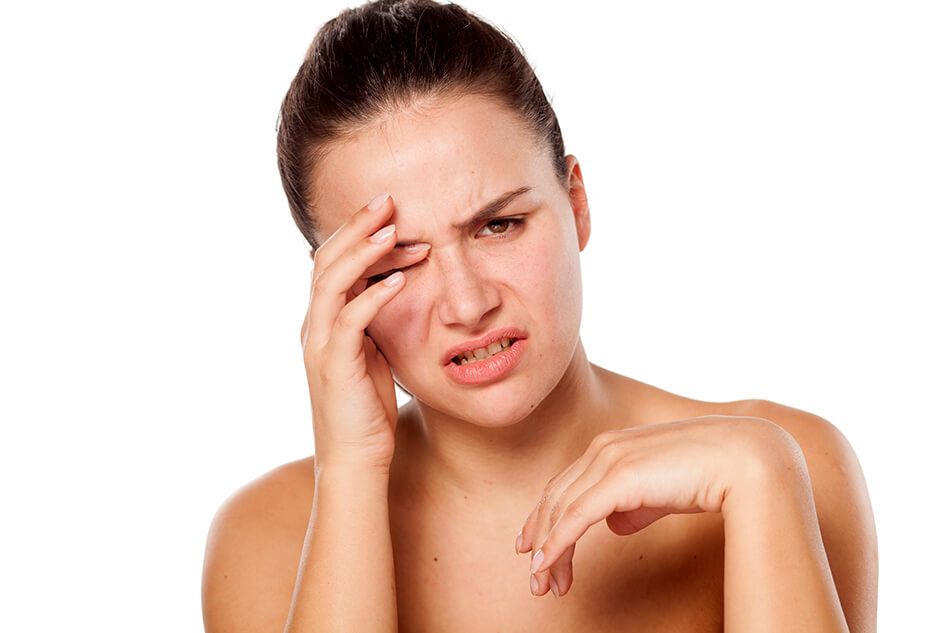 A survey conducted by the Asthma and Allergy Foundation of America talked with women suffering from allergies. The allergy symptoms most bothersome were those associated with the eyes. These included dry, red, itchy, puffy, and watery eyes. Women disliked these symptoms because they made them feel unattractive. To add insult to injury, over half of the women surveyed stopped wearing contact lenses because of these eye symptoms. It made daily activities at work, school, and leisure more difficult for them.
In addition to feeling less attractive, women who switch to glasses also feel:
Unhappy
Less confident
Less able to perform activities
The survey also discovered that women with the most allergy problems wore contacts that they replaced weekly, biweekly, or monthly. This is not surprising. The longer contact lenses are worn, the more likely they are to cause problems to allergy sufferers. This is due to allergen build-up on the lenses.
In this blog, we'll show you ways to prevent allergy symptoms and make your contacts more comfortable. For now, let's discuss allergy symptoms and causes...
What Causes Eye Allergy Symptoms?
Those suffering from allergies understand that symptoms can appear at any time. Although spring allergies make the news, some allergens last all year round.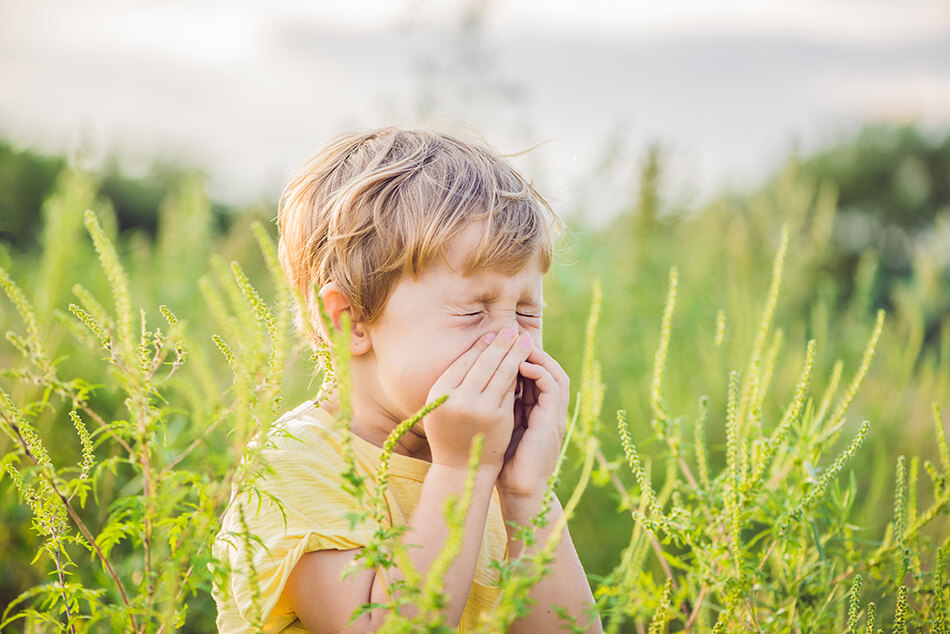 Seasonal allergens include:
Pollen
Ragweed
Grass
And more
Perennial allergens include:
Pet dander
Dust mites
Mold spores
And more
Preventing Allergy Symptoms
If you want to wear contact lenses with an allergy, is to prevent allergy symptoms. If you can stop the symptoms before they get started, then wearing daily contact lenses will be more comfortable for you. Here are a few things to try:
Do not touch or rub your eyes
Keep your hands clean by using soap and water
Wash your face often to remove allergens near your eyes
Wash your bedding often - be sure to use hot water and hypo-allergenic detergent
Dry your clothes in an electric dryer (air-drying puts clothes in contact with allergens)
Limit the amount of eye makeup you wear
Never use someone else's makeup
Never wear someone else's contact lenses
Do not use someone else's contact case
Keep your windows and doors shut during allergy season
Vacuum frequently with a HEPA filter vacuum - remember to vacuum your car, too
Add HEPA filters to your heating and air conditioning units
Keep car windows rolled up
Leave shoes outside to avoid bringing pollen inside
Avoid exposure to known allergens, including food allergies
Ask Your Eye Doctor
Of course, sometimes avoiding allergens is not possible. If you still have red, itchy, watery eyes after trying these suggestions, talk to your eye doctor.
Here are some things to discuss:
Changing your contact lenses to daily disposables
Changing your contact solution or disinfecting system (to see if the ingredients are a problem)
Adding prescription or OTC wetting eye drops
What's more, be sure to talk to your doctor about the allergy medications you take. These medications stop normal tear production and can make your eyes too dry. So, while they may relieve some allergy symptoms (such as sneezing), in reality, they could be irritating your eyes.
Finally, have your eyes checked by your eye doctor at least once a year. If your allergies are severe, your doctor may wish to see you more often.
Adding Eye Drops
Allergy sufferers who wear contact lenses often rely on eye drops to soothe their symptoms. Eye drops reduce histamines which cause inflammation and other symptoms.
However, keep in mind that you should never use eye drops while wearing contact lenses. Instead, put the drops in your eyes, wait about ten minutes, then put in your contacts.
Also, make sure to use drops that are compatible with your contact lenses. If you use a drop that is not compatible, you can hurt your eyes or limit the life of your contacts.
Here are two types of eye drops recommended by eye doctors:
Decongestant eye drops that treat red eyes
Anti-inflammatory eye drops that treat itchy eyes
Note: Always ask your doctor or pharmacist to recommend the best eye drops for you.
Proper Contact Lens Care
In addition to medication, how you care for your contact lenses during allergy season is very important. Here are a few key things to remember.
Contact lenses are moist, making them attract allergens like pollen and dust.
If you rub your eyes, you can push allergens deeper into your eyes.
Allergens create a build-up on contacts over time
To avoid these issues, keep your fingers and hands away from your eyes. Also, always wash your hands thoroughly before touching your contacts. Finally, clean your contacts regularly.
Daily Contact Lenses Are a Good Option
For many contact wearers suffering from allergies, daily disposable contact lenses are a good choice. This is because the contact lenses are thrown away each day. Because of this:
Allergens like pollen and dust do not have time to build up on the lenses
You don't use daily cleaners and disinfectants that could irritate the eye
Daily disposable contact lenses with an allergy makes sense. For more comfort from allergies, talk to your eye care professional about changing to daily lenses.
If you cannot wear daily disposable contact lenses, here are a few other things to try:
Gas-permeable lenses: these have less build-up than other soft lenses
Replace your soft contact lenses more often during allergy season
Ask your eye doctor to recommend an alcohol-based contact cleaning solution
With the right lenses and the proper eye care, you can wear contact lenses even if you have an allergy. Plus, there's no need to feel unattractive or suffer from itchy, red eyes. Instead, ask your doctor and optometrist how you can improve your allergy symptoms. Together, they'll help you find the perfect solution!