Can I Buy Contacts Without A Prescription?
In the United States, the law requires you to have a valid prescription to be able to purchase contact lenses. This prescription must be written by a licensed optometrist or ophthalmologist. The sale of contact lenses is regulated by the Food and Drug Administration (FDA) and the Federal Trade Commission (FTC). Regulations prohibit contact lenses from being sold by non-optical outlets. So, you should never purchase contact lenses from beauty shops, convenience stores, flea markets or unauthorized online retailers. This practice is not only illegal, it is dangerous as well. You may unknowingly purchase unregulated lenses from unscrupulous manufacturers. Wearing such contact lenses could negatively impact the health of your eyes.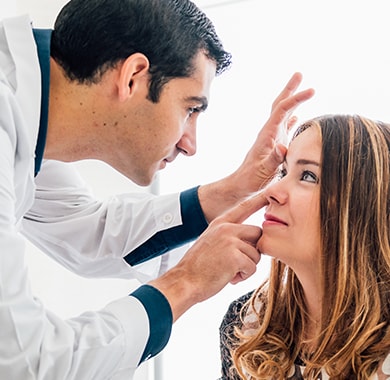 Do I need a prescription for colored contacts?
Colored contact lenses do not correct your vision; they simply change the color of your eyes temporarily. Nevertheless, all contact lenses—including colored contacts—are classified as medical devices. For this reason, colored contacts also require a prescription from an eye care specialist. In recent times, there has been an increase in the number of Americans who use colored contacts. In a survey conducted by the American Optometric Association (AOA) in 2014, 11 percent of consumers said they had worn colored contact lenses. Of that group, 53 percent admitted to purchasing those contact lenses without a prescription.Though colored contacts are fun accessories, the AOA warns that illegally purchased contact lenses may cause allergic reactions, bacterial infections, and even permanent sight loss.

What if my prescription has expired?
For a prescription to be considered valid, it must be current. Once your prescription has expired, you must go in to see your optometrist or ophthalmologist for an eye exam. Some states set a minimum expiration date for your contact lens prescription. There are states in which you must renew your prescription after a year, while other states have a 2-year renewal limit. For states that have not set a minimum expiration date, federal regulations require you to have your prescription renewed after a year. Based on your specific eye condition, your doctor may determine that you need to have your eyes checked more frequently. He or she may, as result, set the expiration date for sooner than that which is fixed by your state.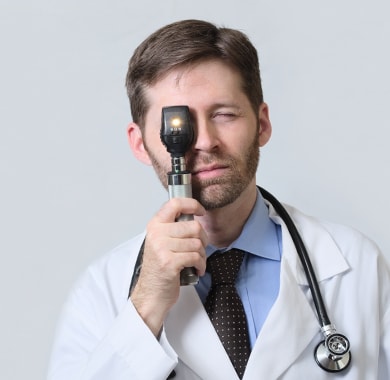 How can I buy contact lenses online?
In cases where you are not able to present a physical copy of your contact lens prescription, for example, when purchasing contact lenses online, the contact lens retailer is required by law to contact your doctor to verify your prescription. Your doctor should respond to a verification request within 8 business hours. If he or she fails to respond within that time frame, it will be considered that the prescription has been verified. The contact lens retailer may then go ahead to sell you the contact lens product you have ordered without a response from the prescribing doctor. If you have a valid prescription and want to benefit from the ease and convenience of buying your contact lenses online, visit our online store to get started. LensPure is an authorized contact lens retailer with high-quality contact lenses from top brands. With a range of options, we are sure to have a product that's right for you.
Contact Lenses
Ordering your contact lenses online is easy and convenient
Shop Contacts